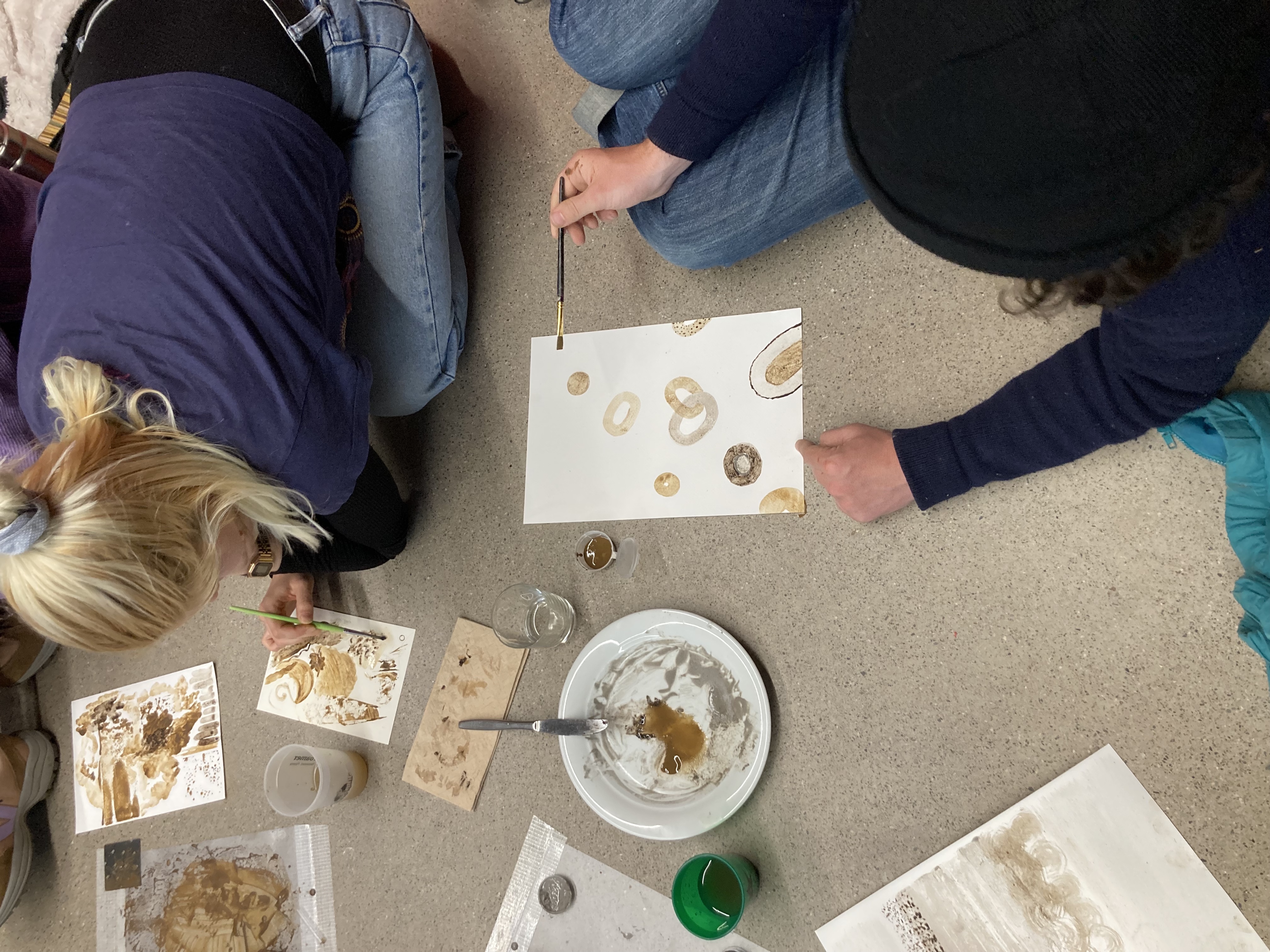 Re:connecting with soil

📅 29.03.-01.04.2023
📍 in the idyllic Vinschgau-Val Venosta valley, close to Bozen/Bolzano
By design or by disaster_conference 2023
Workshop: Re:connecting with soil & self through soil painting with self made soil pigments from the Swiss Alps.
Impact:
30 participants (20-45 years old)
Under the question: «How does soil touch our lives and what values lead our actions? » we went on an exploratory and sensual journey with our participants. We started with inviting each participant to arrive in presence and to set their focus on the place, the people and the ground.


Participants were then given soil to play around with. To smell, touch, feel, hear, and create awareness around it, and their feeling when encounter with the material. Once connected through all our senses, we prepared a paint made from soil pigments mixed with gum arabica. Throughout this process, we facilitated a reflective meditation based on the Inner Development Goals where participants were asked to explore their sense of purpose. The physical work with the hand and body inspires the process of reflecting.

Following this preparation phase, the participants were invited to share thoughts through painting. Each person was free to draw on a white canvas what came up, using the soil paint. Drawing enables the participants to find new way to express their thoughts and sharing these in a visible and tangible way.

We finished the workshop by putting together a big mosaic from all the created artwork. Bringing together all the created images arouses a feeling of connectedness and a sense of community.